A Brief Park History
Walnut Hill Park has great historical significance in New Britain. For almost 150 years, New Britain residents have cherished the Park. Designed by Frederick Law Olmsted and included on the National Register of Historic Places, Walnut Hill Park has hosted a variety of activities: Connecticut's first flight, the Race In The Park, musical performances at the Darius Miller Shell, tennis tournaments, baseball and cricket games and of course everyday exercisers using the loop. The beauty of its landscape including the lawn, trees and perennials are enjoyed by all. Added to the Park in 1929, the original Rose Garden was created by New Britain Parks and Recreation employee, James F. Burke who was a prominent gardener in the City and devoted to the development and care of the Rose Garden. Throughout the 20th century, thousands of visitors admired the Rose Garden which was gaining national prominence as a popular spot to visit, especially for wedding photos.
Commissioned in 1870, the park was designed by Frederick Law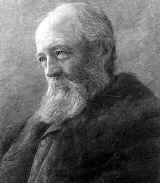 Olmsted, the father of American Landscape Architecture. Olmsted was born in Hartford, Connecticut and his work spans over 200 commissioned projects including 100 public parks and recreation grounds, 200 private estates, 50 residential communities and subdivision and campus design for 40 academic institutions. (National Association of Olmsted Parks). Most notably to New Englanders, Olmsted designed Central Park in New York City and the "Emerald Necklace" in Boston including Charlesbank, Back Bay Fens, Riverway, Leverett Park, Jamaica Pond, Arnold Arboretum, Franklin Park, and Marine Park, and connecting parkways.
Olmsted's design for Walnut Hill park in 1870 can be seen below.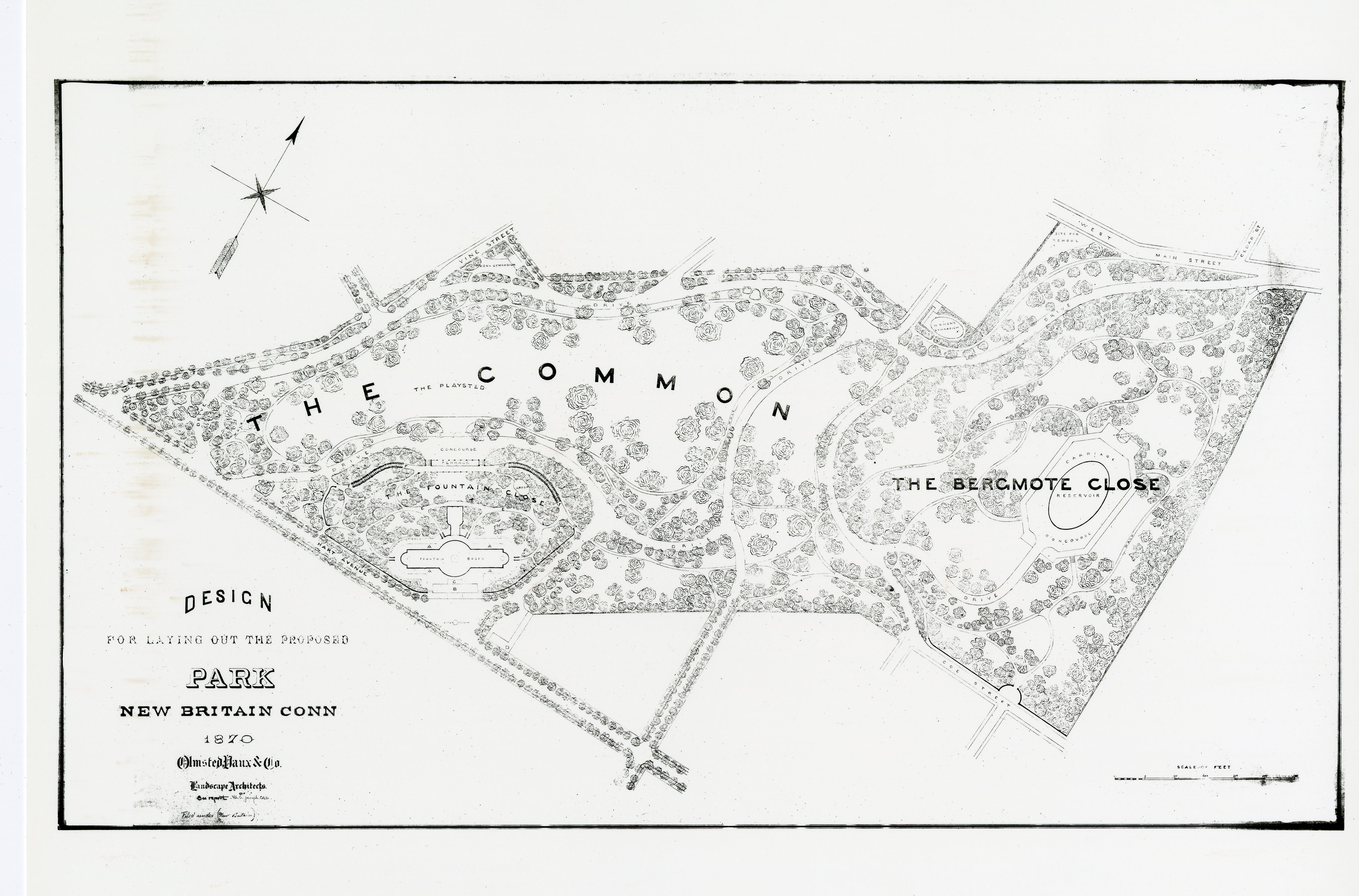 Courtesy of the Olmsted National Historic Site.
Olmsted's original design did not include the plans for the Walnut Hill Park Rose Garden, built in 1929, or World War I Memorial which was completed in 1928.
In the late 20th century, one of the great features of Walnut Hill Park was lost as the roses were neglected and eventually plowed under. The mission the Friends of the Walnut Hill Park Rose Garden is to permanently restore and maintain the Walnut Hill Park Rose Garden as a community supported project. New Britain has wonderful stories of its spectacular past. The restoration of the Walnut Hill Park Rose Garden is part of our pledge of confidence in the City's future. This project will revitalize a piece of New Britain's history, strengthen Downtown development and invigorate the community.
For more information on the history of Walnut Hill Park, contact the New Britain Parks and Recreation Department, the New Britain Public Library Local History Room or listen to a walking tour of the Park.
For more information on Frederick Law Olmsted, visit the following web sites: