Weddings at the Rose Garden
Roses are a symbol of love… what better place to say your wedding vows than in a rose garden? The Walnut Hill Park Rose Garden is a beautiful spot to be married, surrounded by hundreds of lavish rose bushes in 75 different varieties and colors that have been planted by our volunteers.
Walnut Hill Park has a rich history as a cultural landmark in New Britain. The picturesque background of the park and World War I monument help create the perfect environment for this very special day of your life.
If you're interested in Walnut Hill Park Rose Garden as the site of your wedding ceremony, please contact Sandy Keefe of the New Britain Parks and Recreation office to obtain a permit at Sandy.Keefe@newbritainct.gov. A minimum $100 donation is recommended to hold your reservation and liability insurance is required. Wedding receptions are not allowed. Please note that the Friends of the Walnut Hill Park Rose Garden are not involved in the permit process.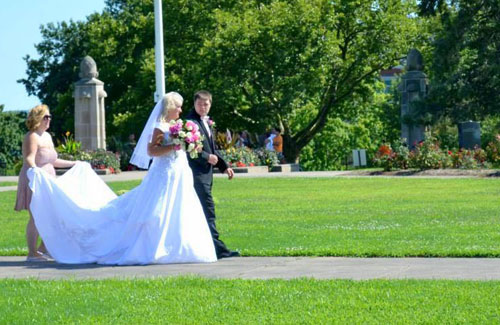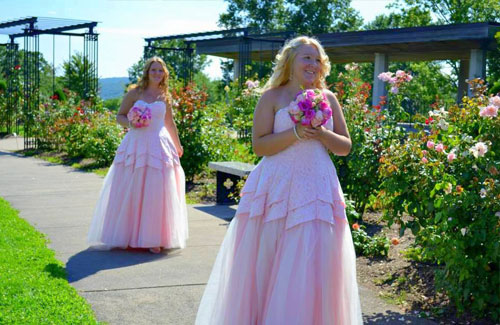 Photos submitted by Lynnea Taylor